Africa has the highest mortality rate with 24.1 road deaths per 100,000 population. Traffic accidents are the leading cause of death for 15-29-year-olds in African countries. The road safety goals for Africa are to halve the number of road deaths and injuries in Africa by 2020.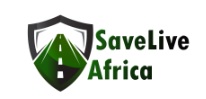 The SAVE LIVE initiative managed by LuxMobility will enable African countries to have a more effective implementation of their road safety action plans, track progress and evaluate results.
Co-financed by the BPF Luxembourg, SAVE LIVE will permit the introduction of cloud-based road safety software (VIA) and the use of it in all member states of the West Africa Road Safety Organization (WARSO).
A first implementation of SAVE LIVE presently takes place in Senegal for the account of the Ministry of Infrastructure, Land Transport. The advanced SAVE Live accident data collection and management software will enable targeted road safety measures.
Do you want to keep on top of traffic safety in your country too? More information on the SAVE LIVE imitative can be found at www.savelive.africa