The CIVITAS DESTINATIONS project is a 4-year project funded by the Horizon2020 programme of the European Union.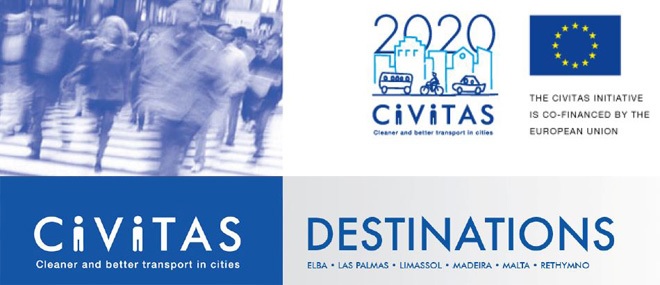 The project consortium consists of 7 highly touristic insular cities in six European islands (Funchal in Madeira, Las Palmas de Gran Canaria, Valletta in Malta, Portoferraio and Rio Marina in Elba, Rethymno in Crete and Limassol in Cyprus) representing partners from 9 EU member states and has established links with China, the fastest growing outbound tourism market in the world.the 6 Islands that are involved in the CIVITAS Destinations project.
Role LuxMobility
LuxMobility assist Transport Malta in leading WP2 the design of the SUMPs of the six Destinations sites. Furthermore will LuxMobility help design the SUMP for the region of Valletta, special attention will be paid to the development of a SULP (Sustainable Urban Logistic Plan) for Valletta.